Thomas J. Murphy
Sheridan Superintendent

Updated: September 2 2018.
---
Thomas J. Murphy
July 2, 1912 - November 16, 1980
Superintendent
1952 - 1973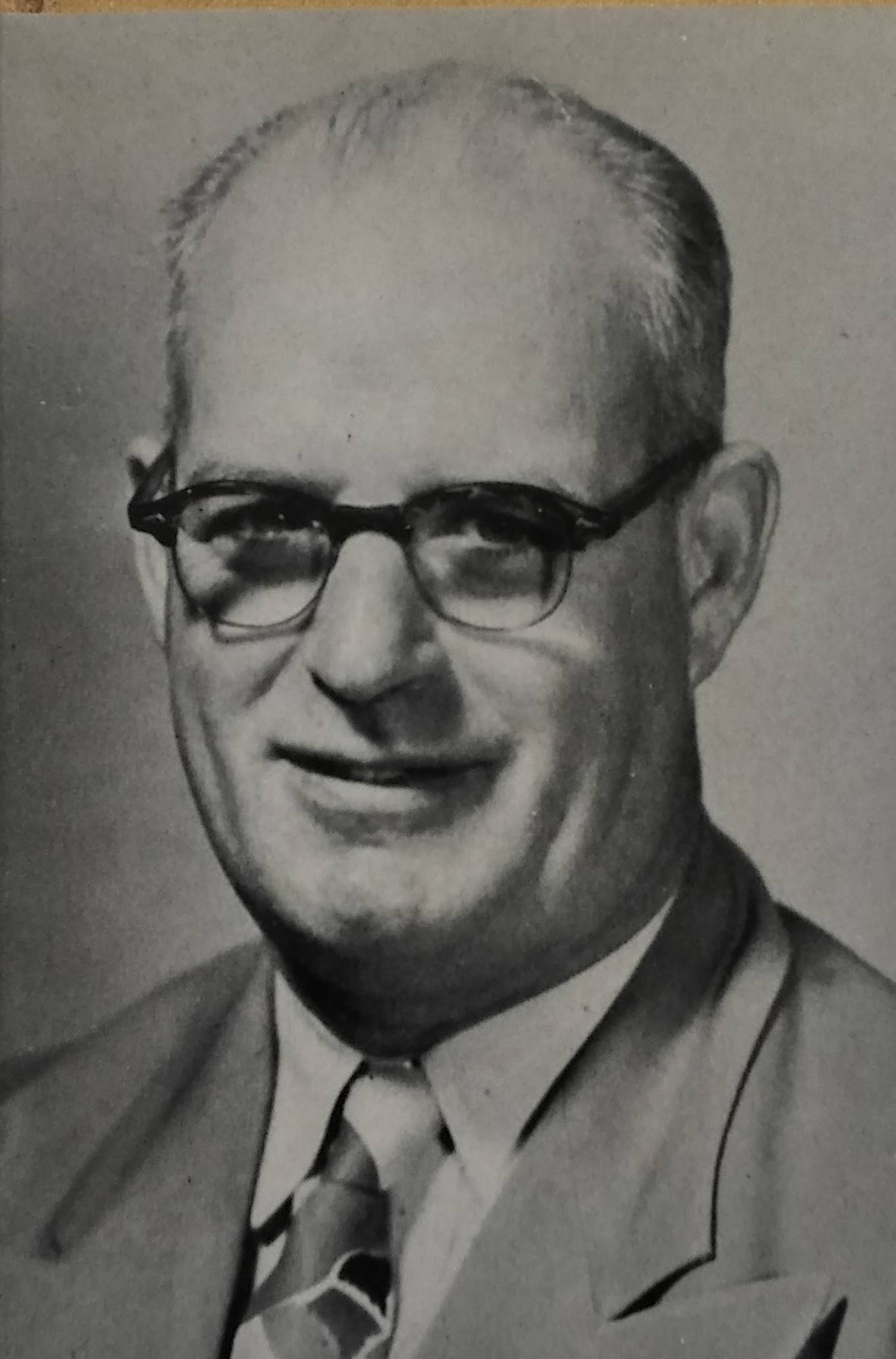 Thomas "Tom" Joseph Murphy was born in Elgin, Illinois on July 2, 1912 to Peter Murphy and Margaret Murphy (nee Campbell). Peter and Margaret were immigrants from Ireland. Thomas graduated from Waukegan High School in Illinois in 1931. He entered Marquette University in Milwaukee, Wisconsin. After one year he transferred to Colorado State College (University of Northern Colorado) in Greeley. His football coach from Marquette had moved to CSC and several Marquette players followed. Thomas received his Bachelors Degree in 1935 and graduated Magna Cumme Laude. He was the captain of the football team at CSC.
Afer CSC, Thomas taught math and science at Steamboat Springs and rotated teaching at Hayden and Walden in north western Colorado. He was also a coach at those schools.
Thomas met his wife Louise Roessler while at CSC. They were married at St. Matthews Cathedral in Washington D.C. in 1942. It was quick, as they were both on short military leaves. Louise served in the Navy and later in the Coast Guard, while Thomas was in the Army.
Thomas was drafted into the US Army in 1942 and was sent to Officer's Candidate School. He was a captain and served in the Intelligence Division of the Army Air Corp. He served in "The Hump" campaign of the Burma Chinese Theater during World War II. He served to the end of the war in 1945.
After the war, Thomas and Louise returned to Greeley. Thomas then obtained his Master's Degree at CSC. Thomas became a teacher in Greeley schools and later in Crook Schools in north eastern Colorado. Thomas briefly became the Superintendent of Schools in Kimball, Nebraska. Louise was a Colorado girl and did not like Nebraska.
They returned to Colorado, where Thomas became the Superintendent of Frederick Schools (now part of the St. Vrain Valley School District) in 1949. Tom was hired in 1952 as the first Superintendent of the new Sheridan Union School District #2. He was busy from the start. Teachers had to be hired. Temporary facilities needed to be arranged at the Fort Logan Military post as the new Union High School building was not ready.
Students, faculty, and staff moved into their new school in January, 1953. Tom also acted as principal for the first year. Carl Kusick became the principal in the fall of 1953. Tom was a very active Superintendent from the beginning. Everything was started or built from scratch. This included obtaining buses, text books, and kitchen supplies. Not to mention, obtaining state certification. A certification that was accomplished in just one year.
With his contacts from the military, Tom was very adept at obtaining items from military surplus. This included among other things a bus still painted in military green and plates for the kitchen. The gymnasium served as the cafeteria for the first few years of the high school. The west wing and lower campus were added along with the football field and track after the first four years. Thomas was physically involved with the construction of the track. He was not a desk sitter as Superintendent. He was always out and about doing something.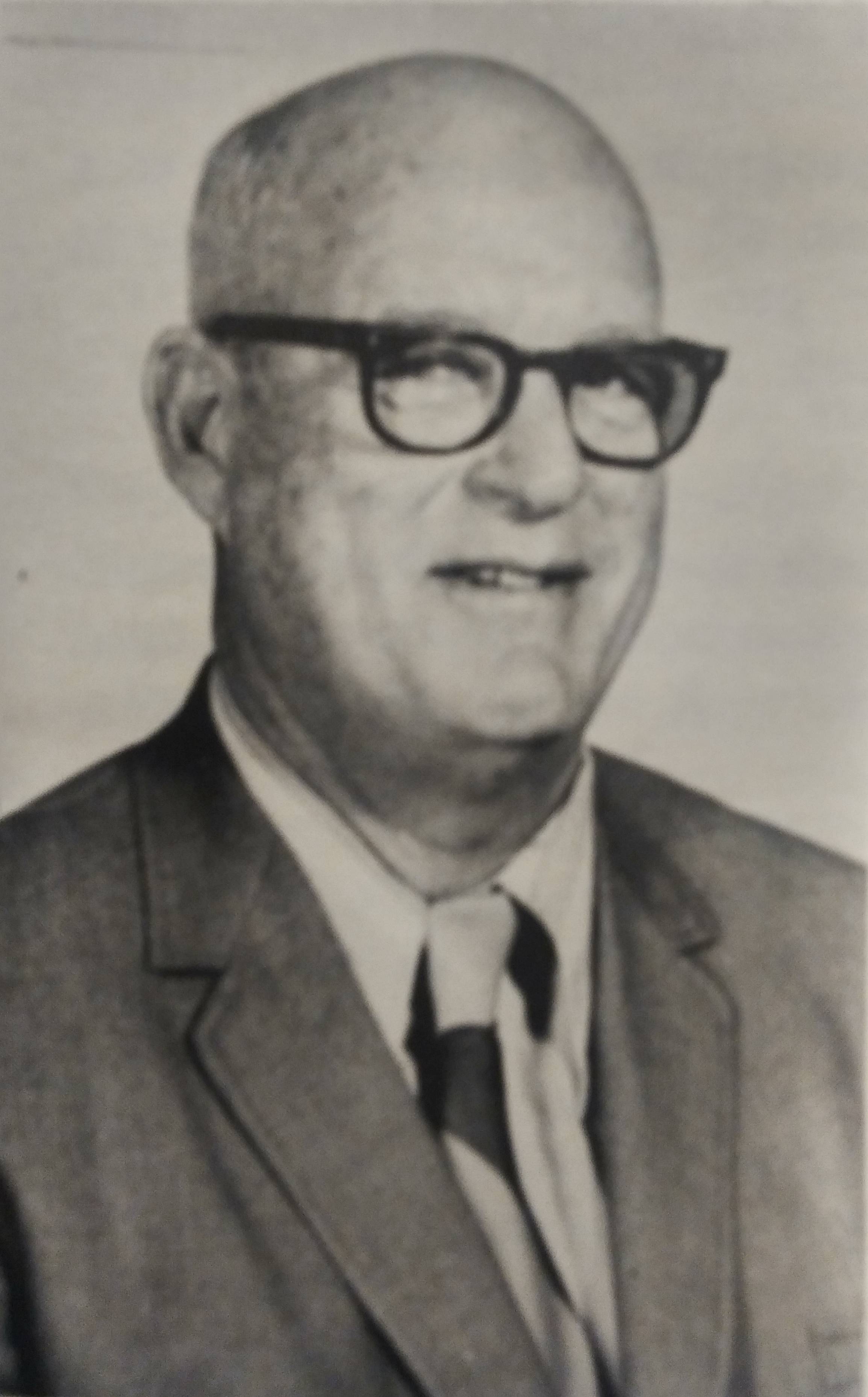 The students and faculty at Sheridan Union High School meant everything to Tom. Clark Bond recalls that Thomas was a "Big old red faced Irishman at six foot four. He was tough … but he was fair. If you didn't do the right thing he'd let you know about it. But he would also let you know when you were doing the right thing. He was a good man to work for." Clark also recalls one December when the tax funds had not come in from the county. No one was sure how the faculty was going to be paid. Tom took out a second mortgage on his home. The loan money was used to make sure everyone was paid that December.
The Superintendent position took on a whole new meaning in 1962. Denver annexed College View and the Union District lost a third of their students. In less than a year the remaining Fort Logan and Petersburg elementary districts would be rolled in with the high school district and become the new Sheridan School District #2. Tom would become Superintendent of the schools from all three of the districts. This included the elementary schools of Alice Terry, Fort Logan, Ora Oliver, Petersburg, and the high school.
Over the years the Superintendent's office would be located in the high school, Alice Terry, Fort Logan, and Ora Oliver. Where ever there was space available. Tom was very involved with all the school activities. He would regularly attend sports events, plays, and concerts at all of the schools. Tom was also involved in the community with the Lions and Rotary Clubs. And, he was still an active alumnus at the University of Northern Colorado.
In 1970, Tom became actively involved in the construction of the new Sheridan High School at 3201 West Oxford Avenue. He actually remained an extra year beyond his planned retirement through the completion of the new high school. Tom retired in the spring of 1973.
Tom was an avid sports fan and attended sporting events at the University of Northern Colorado and the Denver Broncos. He held priority number 106 with the Denver Broncos. He was also a golfer. He and his family traveled during his retirement. They traveled all over Colorado by automobile.
Tom passed away on November 16, 1980. He had just attended a Broncos game and had a massive heart attack. He is buried at Fort Logan National Cemetery. At the time of his passing he was survived by his wife Louise and his daughters Pat and Mary. Louise passed away in 2008.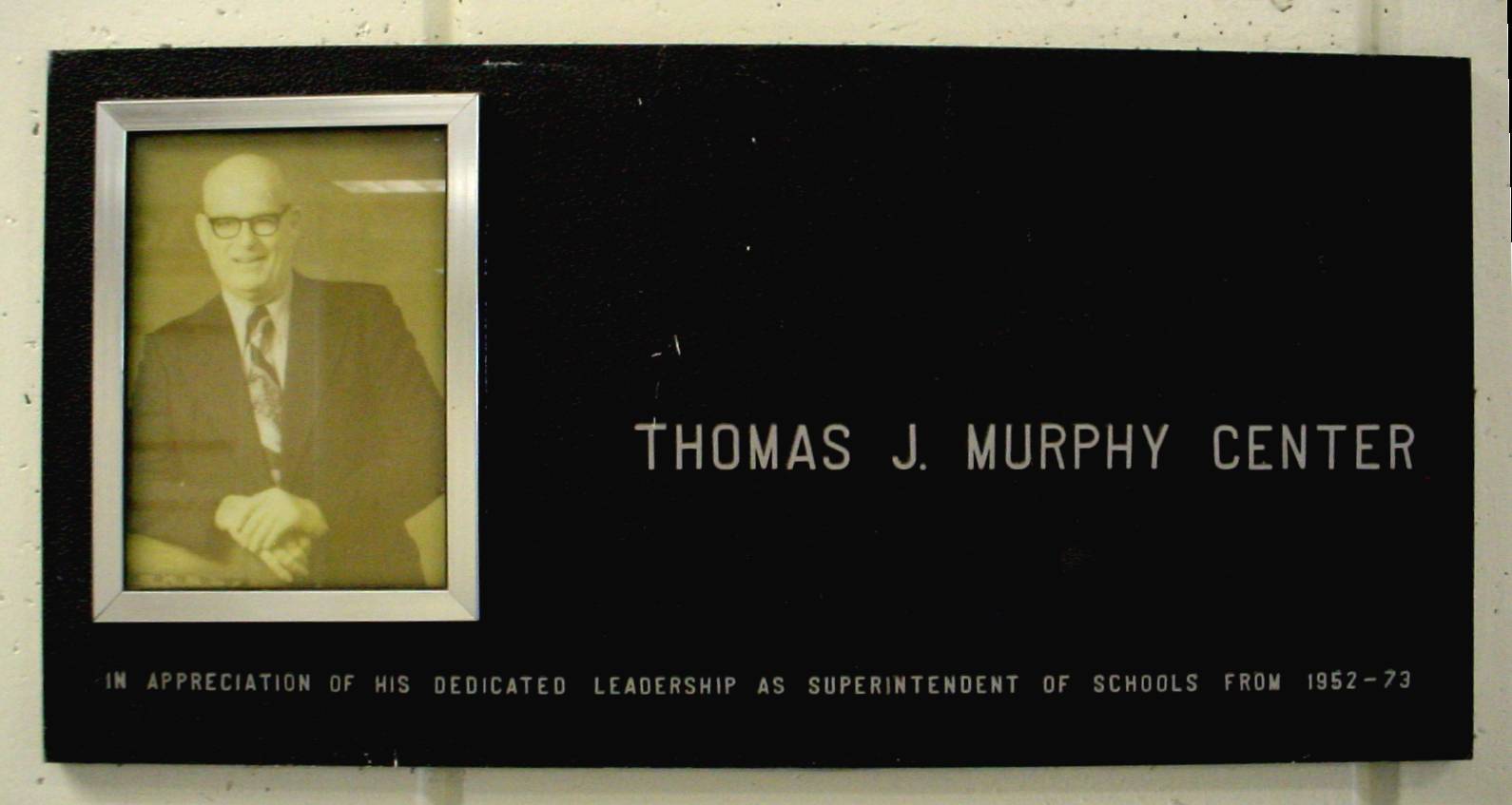 The gym, auditorium and commons area of the high school is known as the "Thomas J. Murphy Center," as adopted by school board policy. The plaque and picture of Mr. Murphy is located just to the north of the main auditorium entrance.
Inscription: "In appreciation of his dedicated leadership as Superintendent of Schools from 1952-73.

[Webmaster Note: The Society wishes to gratefully acknowledge Mary Murphy for her assistance with this article.]
---

Alice Terry / Fort Logan / Northgate / Maryville / Ora Oliver / Petersburg / Middle School / High School / SOAR Academy / District #2
About the Society
/ Board of Trustees / Historical Articles / Home Page
Meetings / Membership / "Sheridan Celebrates" / Sheridan Schools / Other Links
Copyright © 2018 by the Sheridan Historical Society, Inc.
All rights reserved.